Bobolink in Australia - Square One Coffee Roasters
September 26, 2019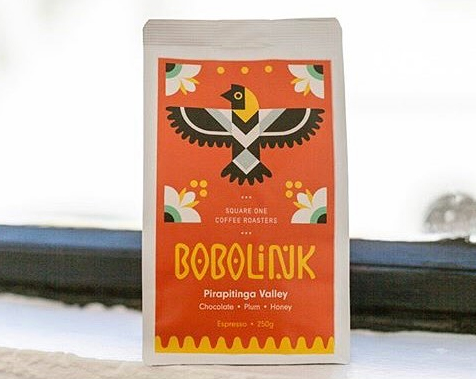 This month we had the pleasure of sending the subscribers of @3000thieves some of our favourite coffee this year thanks to @fafcoffees!
This espresso from Pirapitinga Valley is a combination of coffee from two farmers who are part of the Bobolink network. Cledison Bacetti from Sitio Cachoeririnha makes up the Red Catuai portion of the blend, whilst Clovis Borges from Sitio Santa Cecilia makes up the Red Bourbon portion. A beautifully balanced coffee with notes of honey, chocolate and plum. Yum!
Lots of fun working with @todd_beeby to create some fun limited release packaging to celebrate this amazing network of like minded coffee producers and unique Brazilian coffee!